ABOUT BALL SORT XMAS
BALL SORT XMAS DESCRIPTION
A fun puzzle and matching game that will be addictive for the Christmas holidays. To sort the balls into tubes, move them carefully (same colors balls in one tube).
Tap the tube to select the topball, and then tap another tube for it to be moved there. You cannot place a ball on top of another ball of the same color.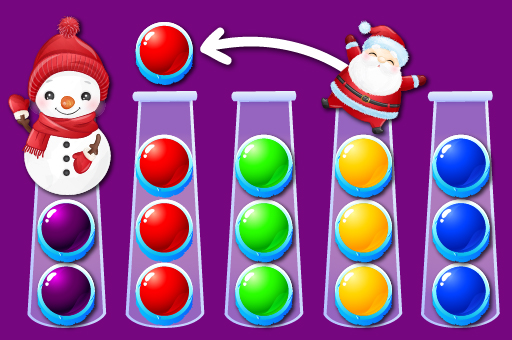 HOW TO PLAY BALL SORT XMAS
Use mouse to play!