ABOUT BRICK BREAKER ENDLESS
BRICK BREAKER ENDLESS DESCRIPTION
Fun-filled addictive Bricks breaker game, Brick Breaker Endless well designed and addictive. This challenging breaking neon bricks with firing balls will blow out your stress. Break as many bricks as possible and achieve a high score. Play a never-ending bricks breaker game.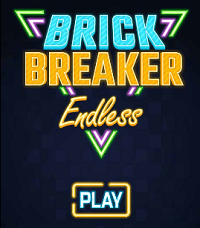 HOW TO PLAY BRICK BREAKER ENDLESS
bubble shooter online game for free!
Use mouse to play!