ABOUT BUBBLE GLEE
BUBBLE GLEE DESCRIPTION
Bubble Glee is a free puzzle game for entertainment. The goal of the game is to swap the balls off the screen. Move the mouse to adjust the shot angle and left click to shoot the ball. When there is a group of similar balls, they will disappear. If such a group has other balls attached to it, the attached ones will also be swapped. There are two modes for you. Choose the one you want!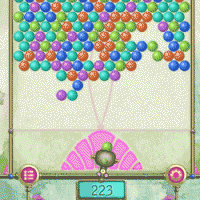 HOW TO PLAY BUBBLE GLEE
Use mouse to control in this game.