ABOUT BUBBLE SHOOTER CANDY POPPER
BUBBLE SHOOTER CANDY POPPER DESCRIPTION
This is a classic bubble shooting game. There will be 48 challenging levels. In each level you will find a different challenge with "different types of bubbles and improvements". To complete a level, you must smash all the candies that appear between the bubbles. Shoot bubbles on the board to create groups of 3 or more bubbles of the same color. You must complete a level in the time allowed. You will get a higher score if you finish the level early. Have Fun!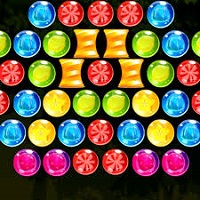 HOW TO PLAY BUBBLE SHOOTER CANDY POPPER
Use mouse to control in this game.