ABOUT BUBBLE WIPEOUT
BUBBLE WIPEOUT DESCRIPTION
Welcome to Bubble Wipeout! Clear the board of all the bubbles and use the bomb bubbles to get rid of them all. Bubble Wipeout is a fun bubble shooter game with simple mechanics and straightforward gameplay. Create a strategic mix between dropping the bubbles, moving the board, and popping several bubbles with one move to earn as many points as possible.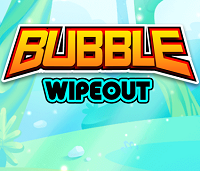 HOW TO PLAY BUBBLE WIPEOUT
Use your mouse to aim and click to shoot.