ABOUT CHRISTMAS MATCH N CRAFT
CHRISTMAS MATCH N CRAFT DESCRIPTION
Christmas Match n Craft is a fun Puzzle game. This game requires you to move products around the empty areas to create rows or columns of five or more similar products. A next-level product will be created from any combination of five or more products. If you do not create any new items, two brand-new items will be added to the board. By combining them tactically, you can completely remove lower-level products. To win, you must create the 40th product.
Christmas Match n Craft was played 2575 times. It received 38 yes votes and 7 no votes. It scored 84.
This game works perfectly in modern browsers, no required installation and total free!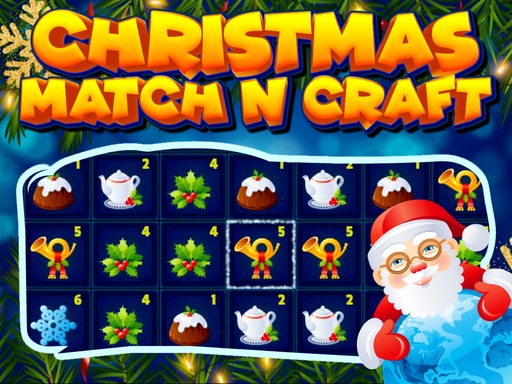 HOW TO PLAY CHRISTMAS MATCH N CRAFT
Use mouse to play!
Christmas