ABOUT MAHJONGG ALCHEMY
MAHJONGG ALCHEMY DESCRIPTION
Mahjongg Alchemy is a game that combines a matching mechanic with an emphasis on alchemy. Before the timer runs out, you'll need to figure out how to finish the board, so get some practice in now. Though it features a timer, Mahjongg Alchemy is still considered a soothing pastime. The typical round takes about 15 minutes, making it a good game to play when you need a break in real life, and there is no music to distract you as you try to solve problems. If the tiles you are given are not to your liking, you can select "solve new problem" to have them shuffled around in a new configuration. The goal of Mahjong is easy to explain even if you have never played before. Master the art of brick alchemy to conquer the game's challenging challenges!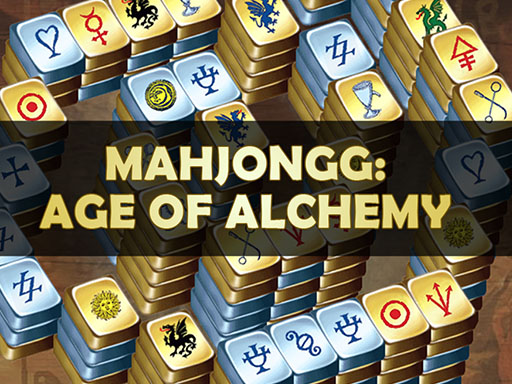 HOW TO PLAY MAHJONGG ALCHEMY
Simply clicking the left mouse button on a cell will select it. You can get rid of a pair of matching tiles by simply throwing them away. If no other tiles are in the way, by all means go ahead. One of the most difficult aspects of the game is finding two matching tiles within a group of tiles that all appear to be the same.
Puzzle
Challenge
Matching
Mahjong
Alchemy