ABOUT MUSICAL BUBBLE
MUSICAL BUBBLE DESCRIPTION
Musical Bubble is a bubble shooter game in a concert, players have to pop as many bubbles of the same color as quickly as possible to accumulate points and complete the game. Use three different abilities at your disposal to better aim the bomb and shoot fast. Every time you pop the bubble, the game emits a different sound. Can you think of a great tune playing this game? When you shoot multiple bubbles in a row, you are eligible for extra bonus points. Make one combination after another to keep adding to your exponential rewards. Your bonus multiplier will increase by one for every new combination you make. Instant prizes give you a large number of points.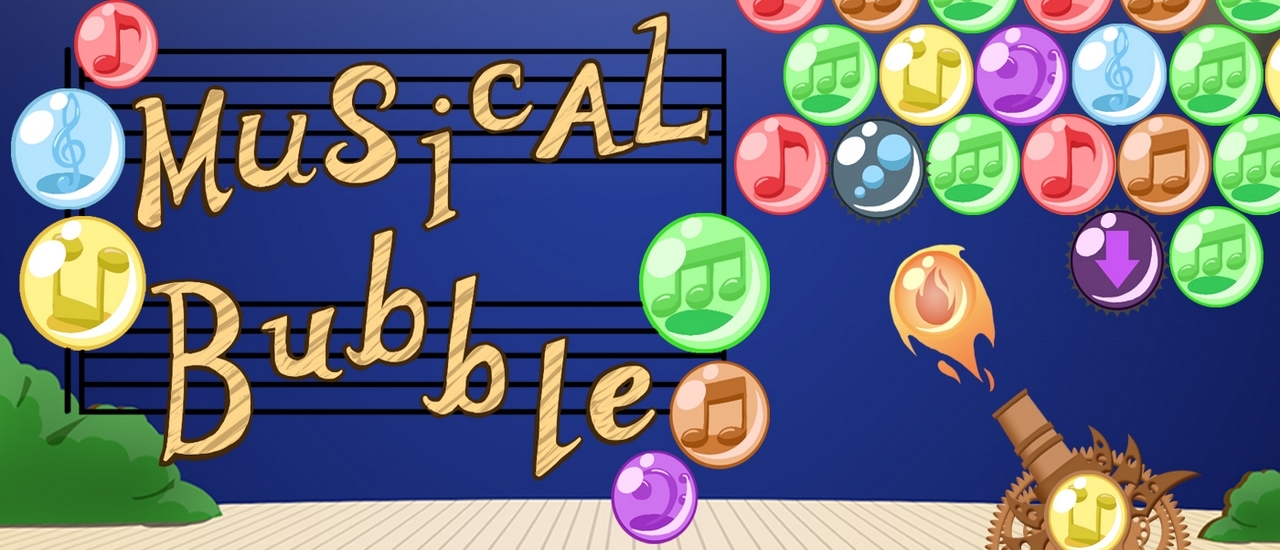 HOW TO PLAY MUSICAL BUBBLE
You can use the mouse to play the game, then you will need to click the play button and start with the first level. You will have to complete one of a hundred different levels. To start shooting bubbles, you first need to aim and click on the spot where you want to send the bubble that you are about to explode.
Arcade
Bubble Shooter
Shooter
Matching
Bejeweled
Bubblegame
Match3
Color