ABOUT OOMEE POP
OOMEE POP DESCRIPTION
If you want to test your attention and reaction speed, try to pass all the levels of Oomee Pop game. Your mission is to blow them all up. To do this, quickly learn the position of the balls and quickly start clicking the mouse. You need to smash every balloon on screen before the time limit runs out. Each level of the game has a different number of balloons and different colors. Have a nice game!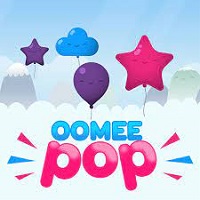 HOW TO PLAY OOMEE POP
Use mouse to control in this game.