ABOUT POOL BUBBLES
POOL BUBBLES DESCRIPTION
Welcome to Pool Bubbles, an online bubble billiards game! This game is a combination of a game of pool and a Bubble Shooter. Shoot all pool balls of the same color against each other to clear the field. Good Luck!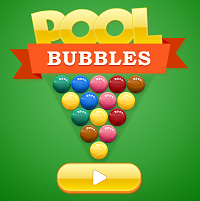 HOW TO PLAY POOL BUBBLES
Use mouse to control in this game.