ABOUT SMILEYWORLD BUBBLE SHOOTER
SMILEYWORLD BUBBLE SHOOTER DESCRIPTION
In the SmileyWorld Bubble Shooter game, your goal is to pop adorable smiley face bubbles as you move around the map. Happy bubbles just hanging around, hopefully you'll have some laughs and smiles with them. Collect all the cute creatures and characters as you adventure through the game's hundreds of levels. Create groups with at least three bubbles and pop them to advance, but be careful not to run out of bubbles. You can pop any of the three smiley balls using additional booster smileys.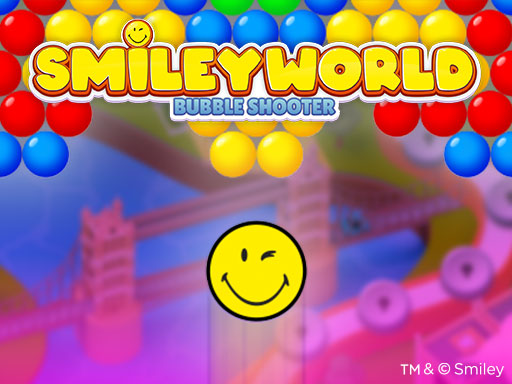 HOW TO PLAY SMILEYWORLD BUBBLE SHOOTER
Tap or click and hold the target to aim, then release to shoot and pop the smiley bubble. To pop bubbles, you need to group at least three of them together. To go to the next level, you have to pop every bubble that appears on the screen. Make it a goal to earn three stars on each level. Collect additional characters by popping bubbles that surround them throughout the game. To pass the levels, you will need to collect the Extra Booster smileys.
Arcade
Bubble Shooter
Arcade
Bubble
Bubbles
Smiley
World