ABOUT THE SORCERER
THE SORCERER DESCRIPTION
The Sorcerer is a HTML5 puzzle game. The game contains different progressive levels. Fit 3 balls of the same color to shuffle the line of balls back, once all balls are gone - you are up one level. Have Fun!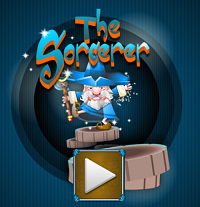 HOW TO PLAY THE SORCERER
Use mouse to control in this game.