ABOUT TRAFFIC TOUR
TRAFFIC TOUR DESCRIPTION
In the racing game Traffic Tour, your goal is to reach the finish line before the other cars, while avoiding traffic and other hazards on the roads. In order to get where you're going, you'll have to navigate straight down the road, past cars and trucks. This brand-new, limitless arcade racing game features stunning visuals and a refined driving simulation. The advanced features of this free racing game make it one of the best options for fans of traffic racing. Experience the most authentic racing available, pick your most powerful racecars, and race against other players in real time. Compete against other players in one hundred different online challenges for the chance to win great prizes. Enjoy the thrill of head-to-head competition with your pals in this exciting racing game.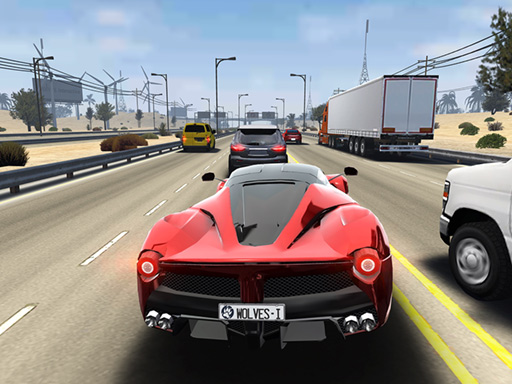 HOW TO PLAY TRAFFIC TOUR
Play in infinite mode by using the WDLS keys to move, ESC to return, and Blueprints to unlock additional cars. If you're going over 100 km/h, you should try to get ahead of slower traffic for extra points and money. To win more coins, play in endless mode. On a two-way street, going the opposite direction will net you bonus points and money.
Racing
Traffic
Pvp
Avoiding
Race
Speed