ABOUT UPHILL RUSH 11
UPHILL RUSH 11 DESCRIPTION
In Uphill Rush 11, you can improve the power of your swimmers and buoys by collecting cash and experiencing a variety of exotic water slides. It's time to enjoy a relaxing vacation on a cruise ship as you've passed the dangerous online car racing game from the previous episode. It will be a cruise ship loaded with wild waterslides! Similar to the Moto X3M Spooky Land game, choose a jet ski or an inflatable hoop to ride and race through the slides at full speed. Before jumping into the water, show off your special jumping skills. It is true that there are other people swimming in the pool, but they will have to make room for you! Wish you win!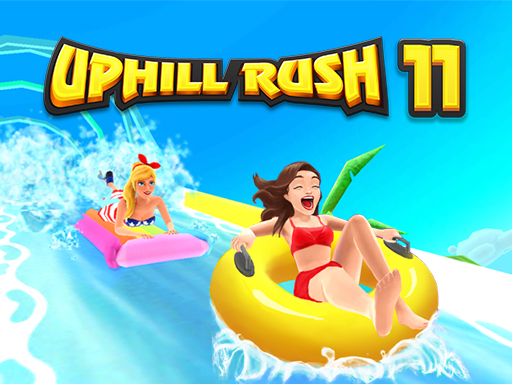 HOW TO PLAY UPHILL RUSH 11
You can maintain your equilibrium by pressing the arrow keys. If you fall into the sea, you will have to start the journey all over again! If you press the spacebar while the lightning icon is loading, you will trigger a speed boost for the game.
Arcade
Action
Racing
Casual
Waterslide