ABOUT ZUMBA OCEAN
ZUMBA OCEAN DESCRIPTION
Welcome to Zumba Ocean! The goal in this game is to destroy all the coming gems. The game revolves around shooting gems to form colored chains like three or more. When you have three (or more) of the same color in a row, the gems will explode. Shoot gems and try to complete all levels with three stars in each level. Enjoy!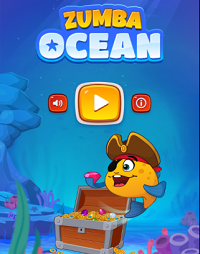 HOW TO PLAY ZUMBA OCEAN
Use your mouse to aim and click to shoot.